Digital marketing is gaining popularity for business growth. Both bigger enterprises, and small-scale industries today, are using online marketing resources for expanding their business. It would be interesting and worthy enough to understand the ways by which digital marketing is adding value to your business.
Who could have thought earlier that social networking sites like Facebook and Instagram is going to be a medium for marketing and promotions? But now it's happening and ever-increasing so as to enable production of positive results. Although social media is not only the way by which marketing can be done online, but it is one of the best media for digital marketing.
Let us understand how digital marketing is adding value to your business.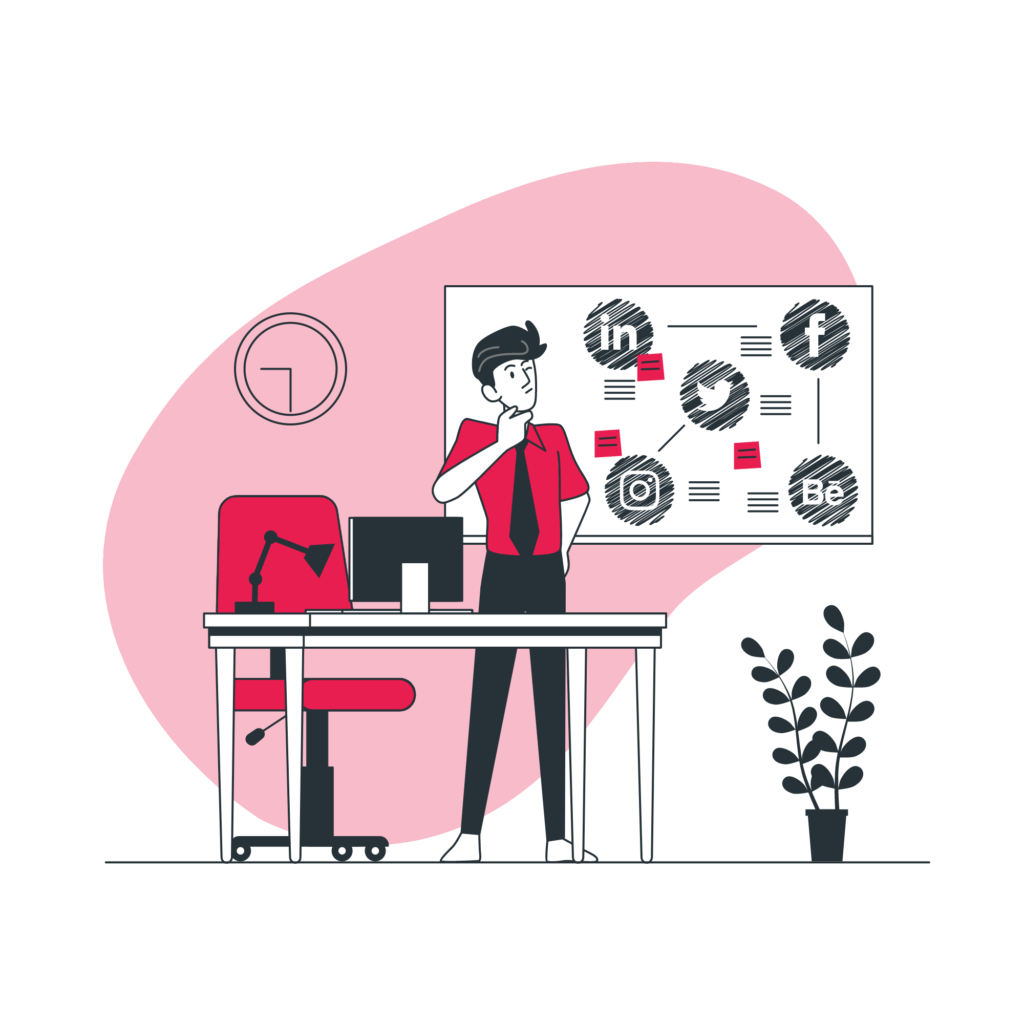 What is Digital Marketing?
Digital marketing is the use of digital platforms (mostly online) to effectively promote your brands and services online. The techniques and strategies used in digital marketing keeping changing with time because the digital trends modulate very fast.
The biggest concern of most business owners is to find a way to improve their business using digital marketing. Most of them prefer hiring a digital marketing agency for serving the purpose more professionally. This way the business begins to enhance rapidly.
How is Digital Marketing Adding Value to your Business?
Here are the best ways that prove Digital Marketing is adding value to your business.
1. Improved Customer Service Quality
Due to digital advancements, innumerable social media channels have evolved today. In addition, customer demands and expectations have also been constantly rising up. The ultimate goal of every business is attaining maximum customer satisfaction with their products, services, and the best customer care services.
It is very important to focus on the needs and demands of the customers which are genuinely crucial for a growing business. You can set up blogs that are customer-centric blogs, add consumer reviews and discussion forums in order to enhance improve the interaction with them.
This helps you find out the real requirements and demands of your consumers. The blogs created to impart specific knowledge is an essential part of Digital Marketing.
2. Leverages the Market Competitions
Digital marketing ensures level-playing field for every business; no matter how big or small. Your growth is totally dependent on apt usage of online marketing strategies.
Digital marketing has equipped small businesses with the correct and effective resources for performing marketing and sales processes that were earlier accessed by large corporations only. Even without a proper customer care center, small businesses can engage effectively with multiple customers. You don't even need to have a physical store or location for your business, plus you can connect with anybody from any part of the world.
3. On Budget
Digital marketing is far more cost-effective than traditional marketing. It doesn't make a hole in your pocket. You don't need huge advertising and PR investments to make effective digital strategies.
Many online marketing tactics like SEO optimization, content marketing, social media marketing doesn't even need any investment. It just works on implementing the correct marketing techniques.
4. Better ROI Generation
Effective digital marketing techniques ensure conversion of potential leads into leads and thereby, your loyal fanbase. Thus, it generates better Return on Investment (ROI). Interaction with apt targeted audience leads to deliverance of better-than-average results and hence higher conversion rates.
According to a study with IPSOS Hong Kong, even Google confirms that, companies using digital marketing strategies claim 2.8 times better revenue growth expectancy than those who don't.
5. Caters the Needs of Mobile Consumers
Almost everybody today has a phone, more precisely a smartphone. People tend to surf the internet via their mobile phones to figure anything out. Your marketing strategy needs to focus on the mobile consumers as well.
Digital marketing caters all the needs of mobile consumers. A report from eMarketer suggested that mobile gadgets are no longer mere alternatives for laptops and personal computers, but they have huge influence on people's purchasing decisions.
6. Builds Brand Reputation
The main power of digital marketing is the ability to attract targeted traffic. These audiences value your content and are most likely to be eager to know more about your brand, products or services. Thus, be interested enough to purchase your products or services.
If you are able to deliver what you promised, it will help you in developing a better relationship with your targeted audiences. And, ensure their transition from potential to paying customers. They will engage more and more with your content.
This will enhance your brand reputation. When satisfied customers share their experience with your brand, product or service, it provides credibility to your brand. With a good brand reputation, the doors to business growth opens up widely.
7. Gains People's Loyalty
Digital marketing works on client testimonials, reviews, social media impressions, and social proofs from actual customers. People start trusting your brand once they see happy and satisfied customer reviews.
Higher the trust value, more will be the flow of targeted audiences, and better the business revenue generation.
8. Helps you Make the Right Business Strategies
Digital marketing allows you to be as creative and innovative as you want. With apt marketing strategies, you can make the right business decisions.
Effective Call-to-Actions can be easily provided. You can entice your web by promoting –sign ups, downloadable resources, call or buy options–to perform a favorable action.
9. Ensures your Survival Online
It prepares you for an internet of things! It is a normal occurrence for brick-and-mortar business establishments to encounter visitors entering their store, skimming through and inspecting products, then leave without buying anything.
Digital Marketing helps you to attract highly targeted traffic that ensures better results, with the use of proven strategies and techniques. When you target the right kind of people the deliverance of the right kind of results is ensured – therefore your business easily thrives and survives.
10. Expand Market Reach
Unlike traditional marketing, digital marketing values the customer perspective. It doesn't stuff their minds with huge promotions every time. It involves putting a lot of information to a wide audience and seeing what eventually clicks with them.
Digital marketing doesn't push sales directly, it rather appeals the audience with credible resources. You need to deliver the brand message very clearly and tap into customer's mind.
You no longer need to take a speaker and announce SALE, SALE, SALE in the market. You just have to start a business, and make a strong online presence. A high volume of your target audience at present relies on the mobile devices, so it is a great advantage for businesses today.
11. Customer Service Improved
According to a study, it is revealed that 71% of customers with good social media services experience with any brand will most likely recommend it to other people.
When multiple levels are included between you and your customer, the service quality is hugely impacted. If you have a persistent business with a complete leaning towards good business practices.
If your service levels are high, customers don't hesitate to buy even the premium products. Your digital presence not only ensures good profit margins, but also promotes customer trust and loyalty.
12. No Mediators Involved
Direct marketing ensures that you get all the profit margins, and your customers are benefitted too. With a strong digital presence, all your direct marketing strategies can be applied.
You get all the profit without any intermediate connections between you and the consumers. Gone are the days when your business completely relied on the distributors to drive revenues! You can directly sell your products to the customers, cutting all the mid-level marketing steps.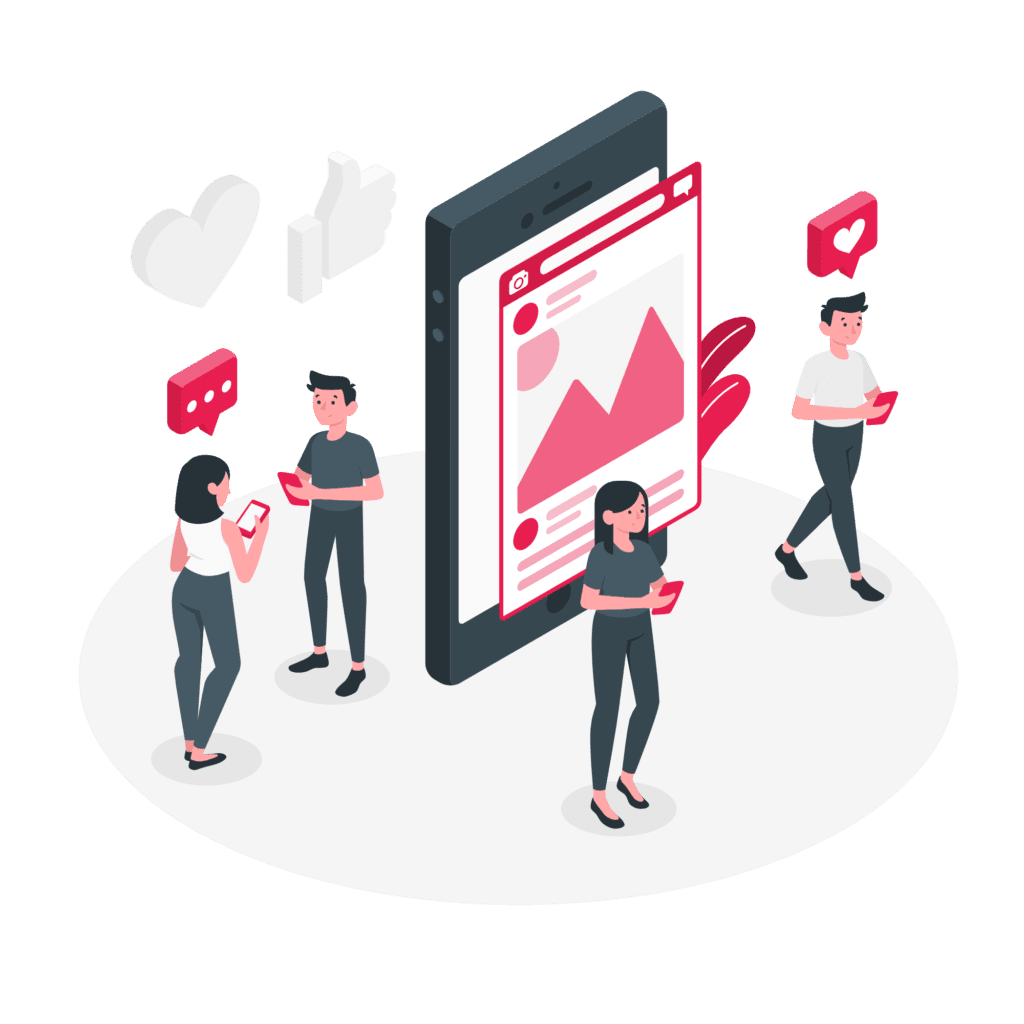 Conclusion
With a smoother progress in digital marketing, it becomes quite easy for general masses to make purchases and return them easily. By now, many industries have begun to realize the power of social networks to lure target audiences and take charge of the inbound analyses.
I hope this article helped you gain some perspective and shed light on how digital marketing is adding value to your business in reality!
Frequently Asked Questions (FAQs)
Q1: What is Digital Marketing?
Ans: Digital marketing is the use of digital platforms (mostly online) to effectively promote your brands and services online. The techniques and strategies used in digital marketing keeping changing with time because the digital trends modulate very fast.Q2: How does digital marketing add value to your business?
Ans: Here are the best ways that prove Digital Marketing is adding value to your business.
1. Improved Customer Service Quality
2. Leverages the Market Competitions
3. On Budget
4. Better ROI Generation
5. Caters the Needs of Mobile Consumers